There is always something different to do at Broadwoods! Last Monday we were cleaning and key easing a new build clavichord that had been in storage for a while. The plan is that the plain case will soon be getting decorative paintwork.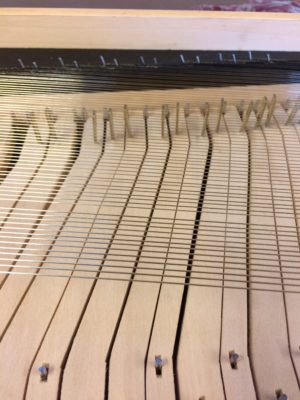 This week's task was to make spare strings for it ranging in size from 0.27mm diameter to 0.60 diameter in approximately 0.03 increments – all from brass wire.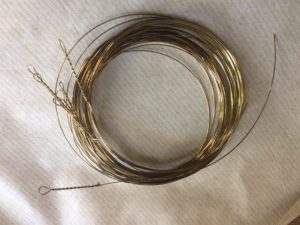 Winding the strings onto the tuning pins is a bit tricky – if the tension is let off the winding, the whole thing comes unravelled!
Share